Products and Production
Sunblinds and accessories for cars
We are suppliers of some of the most important car producers; we supply sunblinds made on the exact shape of the window and other accessories developed on specifications.
Cut department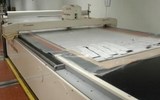 The cut department is composed by:
· 2 single ply cradle layer-up, to spread fabrics and battings
· 1 automatic cut with knife blade vibrating
· 1 cut table for hand cut
· 1 air blowing/vacuum table useful to cut high thickness of batting
Tailoring atelier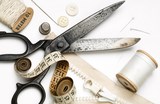 The tailoring atelier has got more than 70 sewing machines to cover all the needs of a textile production.
Buttonholing machines, 1-needle lockstitch machines, 1-needle 3 transport machines, folder edge machines, programmable machines to do complex shapes, 2-needles machines, overlock /safety stitch machines, and so on.
HF welding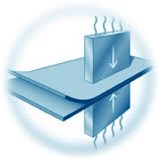 The high frequency welding is used normally to join the edges of two plastic films. In the textile environment it is used to create a sandwich composed by a batting soul between two fabrics. We can obtain sandwiches with complex and precise shapes in a very short time.